THE BASEBOX
$145.00
Meet the slant-step box. Our modular box allows you to perform low box, slant-board and elevated slant-board exercises. Designed to assist with users with ankle mobility limitations and target the VMO through exercises that focus on end range extension and knees over toes exercises.
This item is a pre-order scheduled to ship on July 1. Please note: the first production run on all new items have limited stock. If the first shipment is sold out, the next batch of units will ship on January 1. This page will be updated when sold out, and you can cancel your order at any time before it ships.
Free shipping for all US orders and Canadian orders.
Please note: we do not ship to Hawaii, Alaska, Puerto Rico, Guam, U.S. Virgin Islands, Military APO/FPO addresses, or P.O. Boxes.
For international enquiries, please email hello@baseblocks.fit your delivery address for a shipping quote.
Assembly time: change arrangement in under one minute
Storage: takes up about the same space as two shoe boxes
Dimensions when flat: 24" x 6" x 18"
Dimensions when stacked: 12.5" x 12" x 18"
Resistance band anchor limit: 110lbs.
Slant board angle: 27°
Total weight: 10lbs.
You can return the item within 100-days of receiving your order for a refund less the cost of return shipping.
It rarely happens, but if there's anything wrong with the functional elements of the equipment, we'll fix it for free. Read about our Warranty and Return Policy here.
SQUAT DEEP
Remove ankle mobility restrictions and perform full range of motion squats.
MODULAR SETUP
Pick your preferred setup with our quick-lock system. Choose from a slant-board, elevated slant board, and two box heights.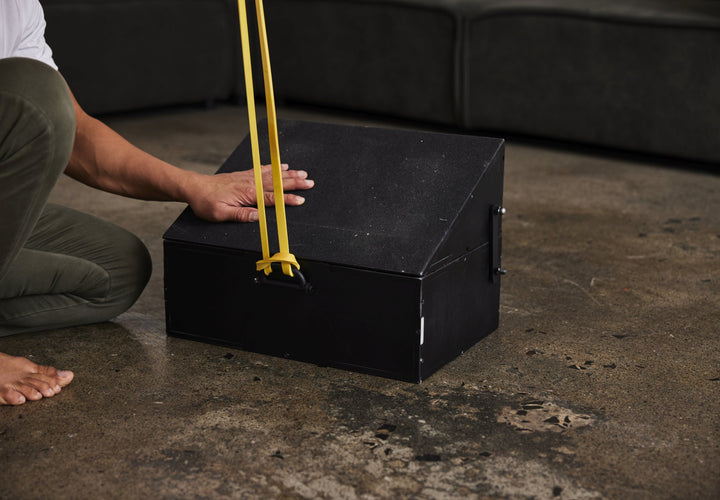 Band friendly


Overload exercises without weights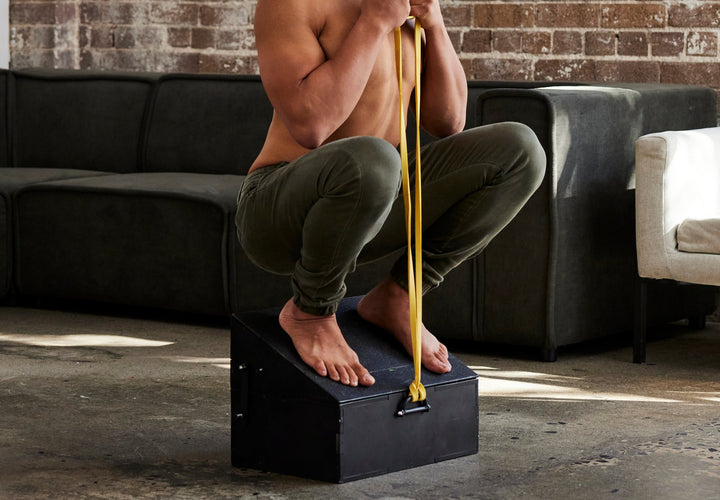 Remove ankle restrictions


30deg slant board
Modular design


A slant-board, step-up box and elevated slant-board