We use over fifty bodyweight exercises, each categorized as Beginner, Intermediate or Advanced based on their coordination and strength requirement. Unlock harder exercises as you get stronger.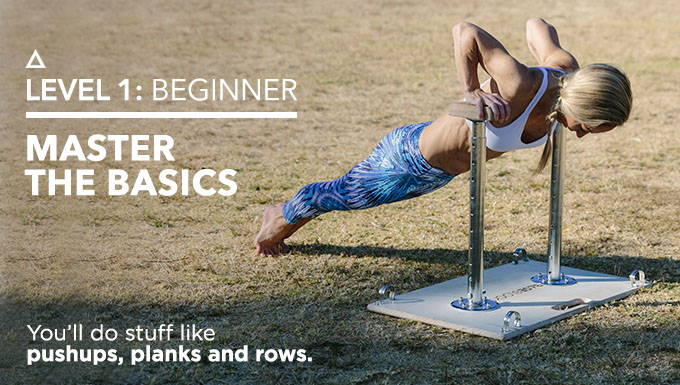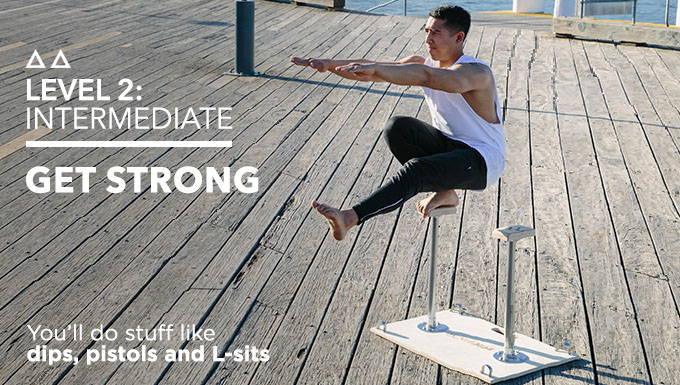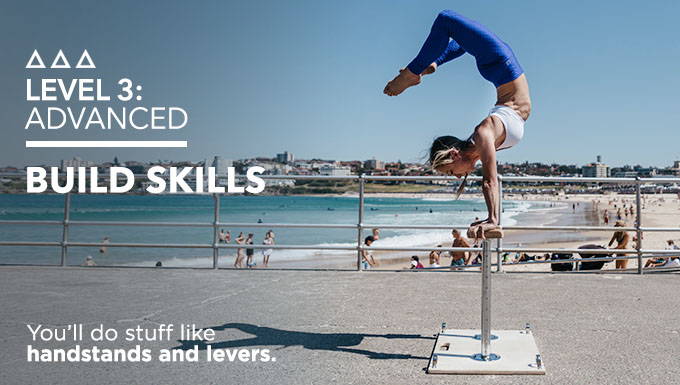 GET STRONG. UNLOCK EXERCISES.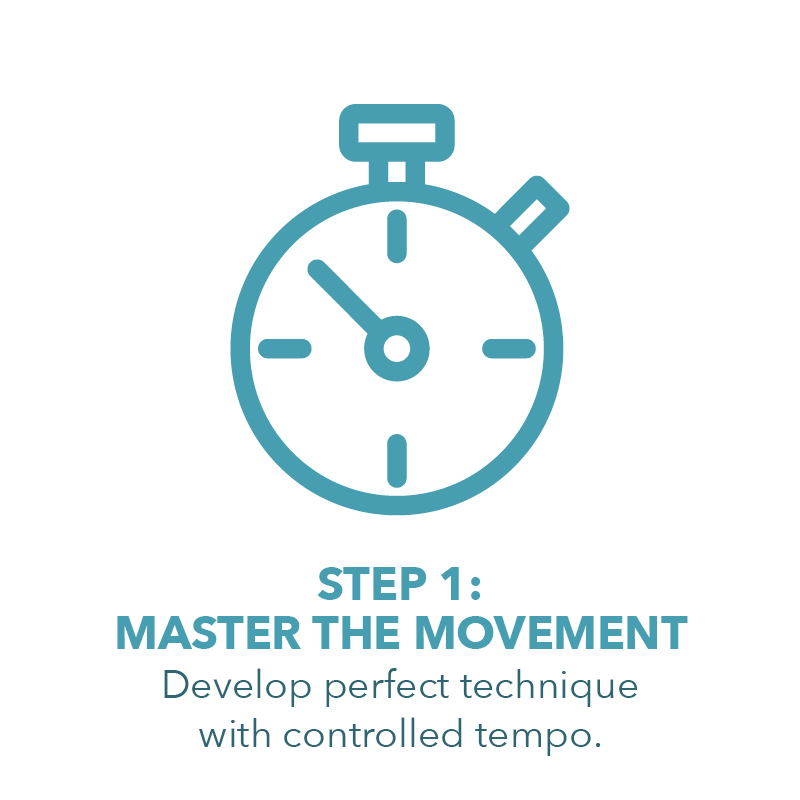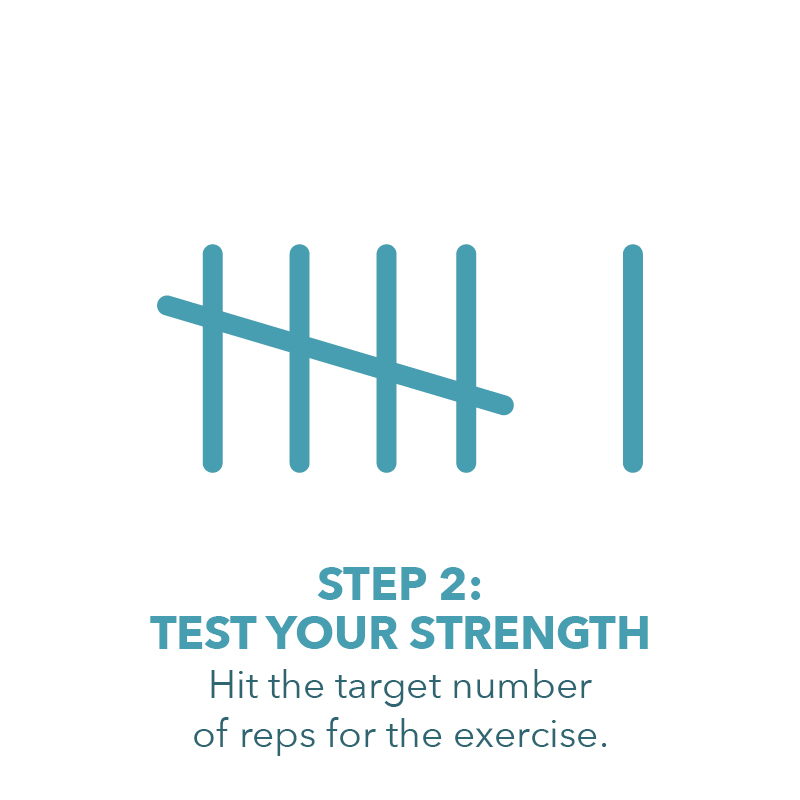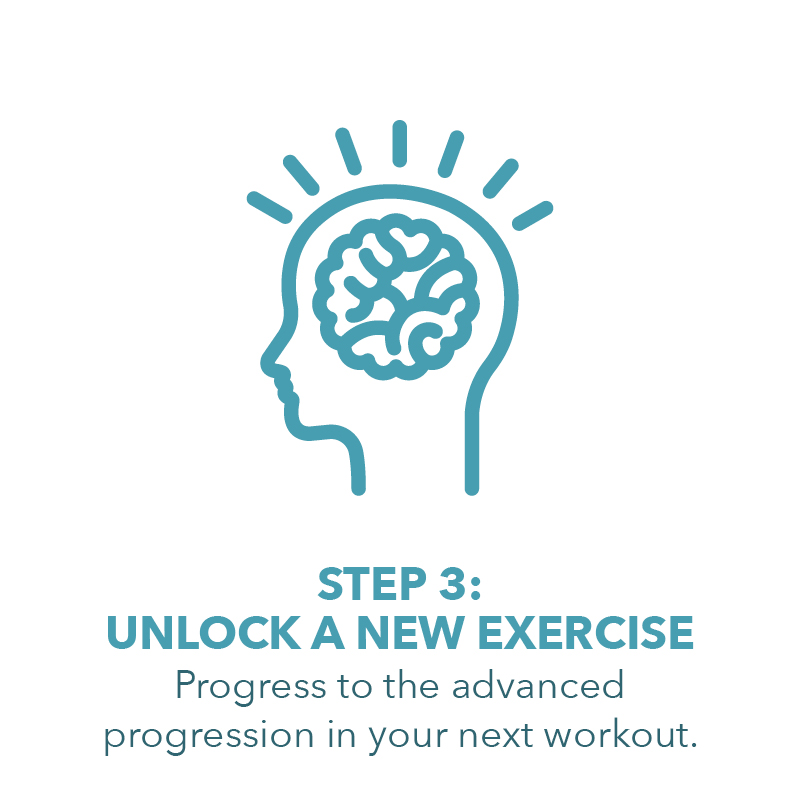 ADVANCED EXERCISES. SIMPLE PROGRAM.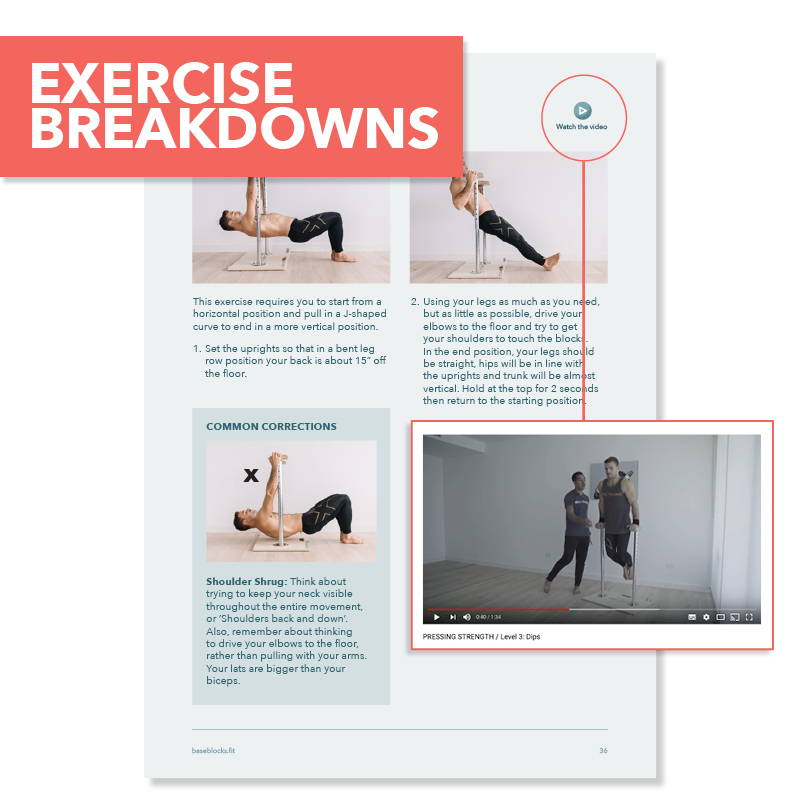 Get access to our secret video library. We show you how to perform a correct rep and how to fix common errors.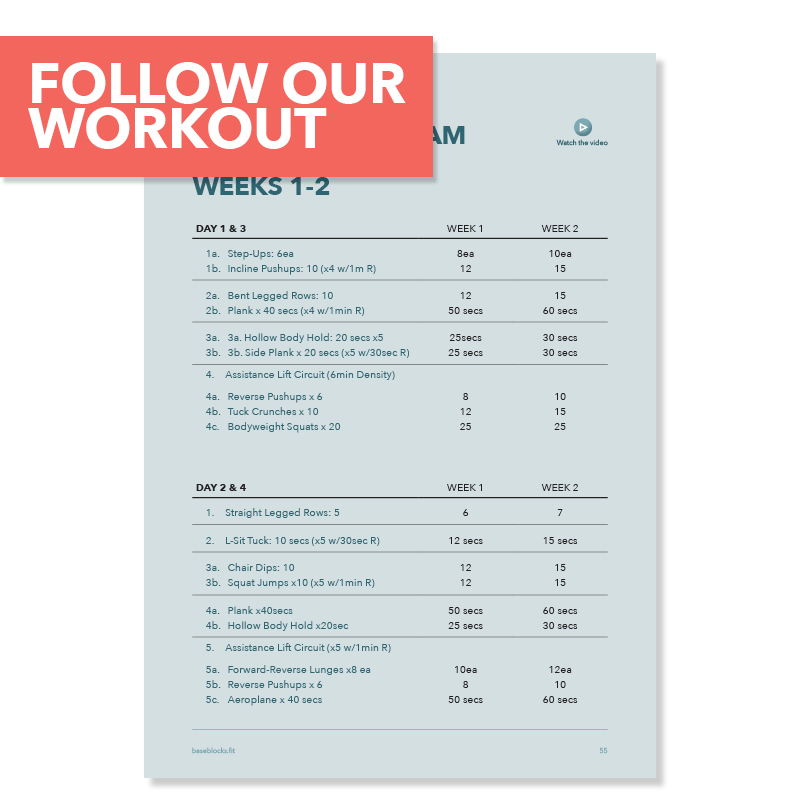 We've got you covered; beginner, intemediate and advanced programs depending on your strength level.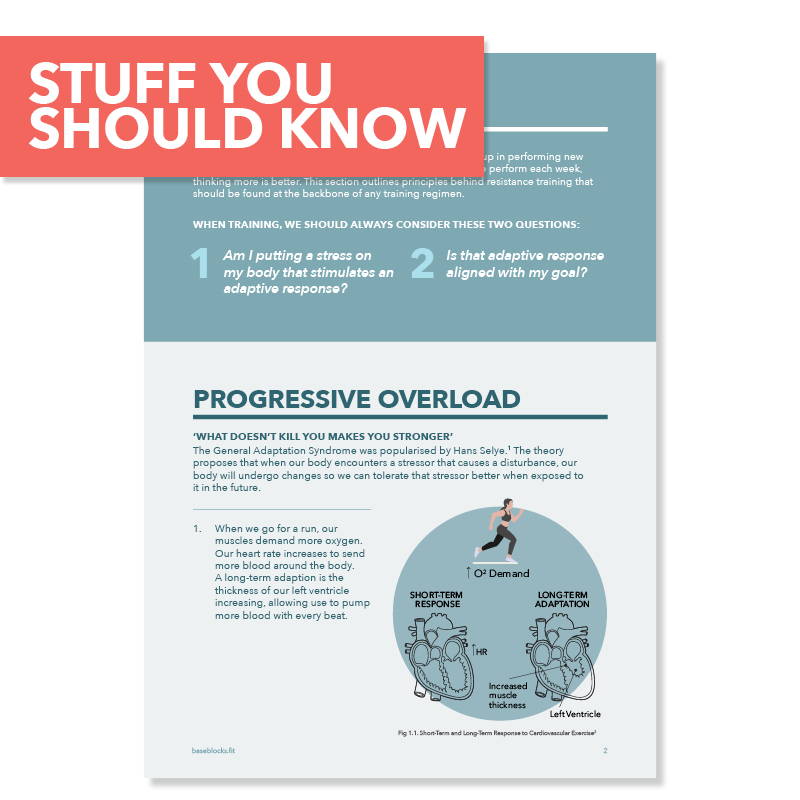 We filter out the fancy words and cover important principles of exercise science everyone should know.
We know mastering some exercises can be tricky. All of our users get acccess to our secret workout video library. You'll find:
Monthly Warmup Routines
Follow-Along Workouts
Express Workouts (<10mins)
Core Training Routines
Exercise Tutorials
---
Build full-body strength using only your bodyweight. Master 5 gymnastics-inspired exercises; the dip, row, pistol, L-sit and handstand.
The BaseBlocks System
Our training program categorizes exercises as Level 1, Level 2 or Level 3. Everyone starts as a beginner, and you'll need to hit a target number of reps on specific exercises to level up. This gamified approach of 'unlocking' exercises makes the BaseBlocks suitable for all fitness levels by making the user perform exercises respective to their fitness level. Are you a beginner looking to do dips? You'll first need to hit 15 pushups.
100-Day Money Back Guarantee 
We are so sure you will love the BaseBlocks that we have a 100-day money back guarantee.
The BaseBlocks was designed to be easy to transport to workout anywhere. Simply place the uprights through the holsters and carry the uprights to the park, beach or gym.
BaseBlocks Dimensions
BaseBlocks Base: 35" x 19"
Adjustable Uprights: 19" - 35"
The Blocks: 6.5" x 3.5" x 1.5"
Carry / Storage Dimensions: 35" x 19" x 6.5"
Product Weight: 25lbs.
DISCLAIMER
Recommended User Weight Limit: 210lbs.
Not suitable for children under 16 years old.
---