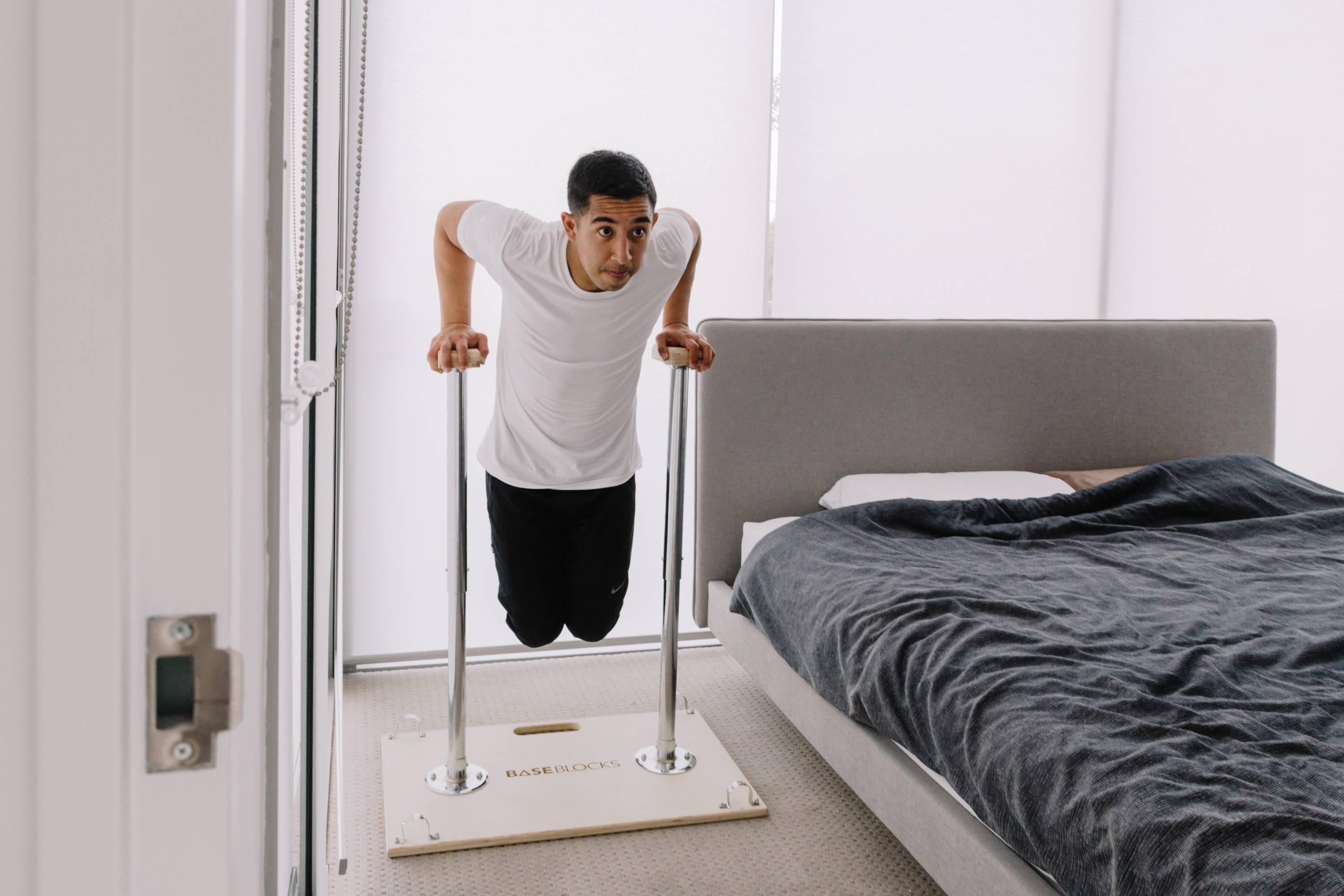 Designed for bodyweight workouts, the BaseBlocks Trainer allows users to perform over 50 exercises for your upper body, lower body and core. Follow our training system and unlock harder exercises as your strength improves.
Level 1: Master the basics and develop a foundation

Level 2: Get strong with gymnastics-inspired exercises

Level 3: Combine strength and skill - learn advanced movements
---
Our 6-week programs cater to all training levels. Start with the most basic regressions and unlock harder variations by hitting a target number of reps. Your program will change the same time your body does.
---
We provide you with clear step-by-step instructions on how to perform each technique correctly. We'll give you tips on what to focus on, and provide you with easy to follow cues.
---
We identify common errors we see with each movement and provide you with different exercises and stretches to correct them.
---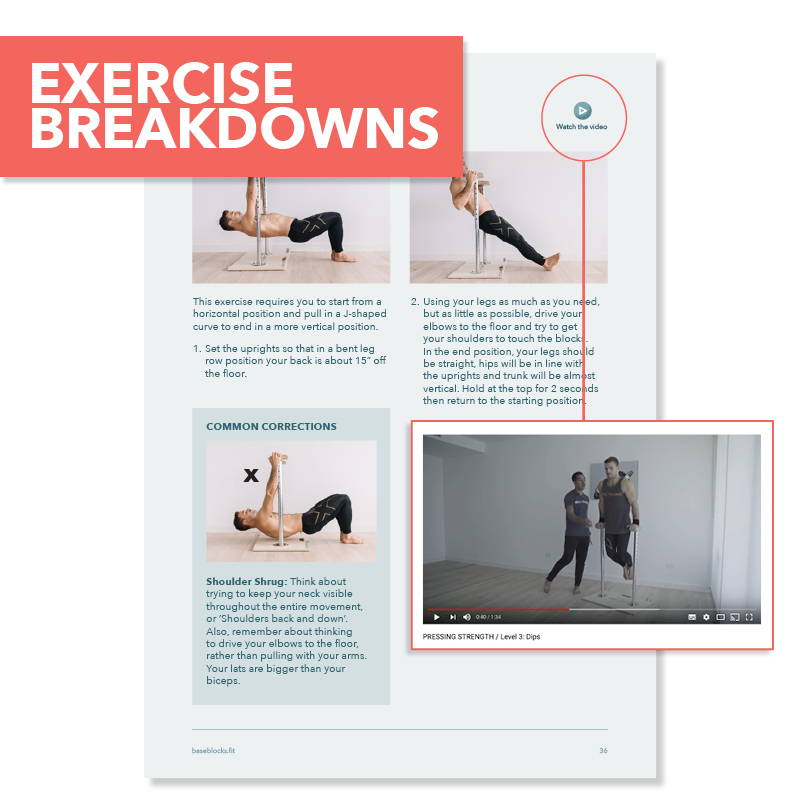 Get access to our secret video library. We show you how to perform a correct rep and how to fix common errors.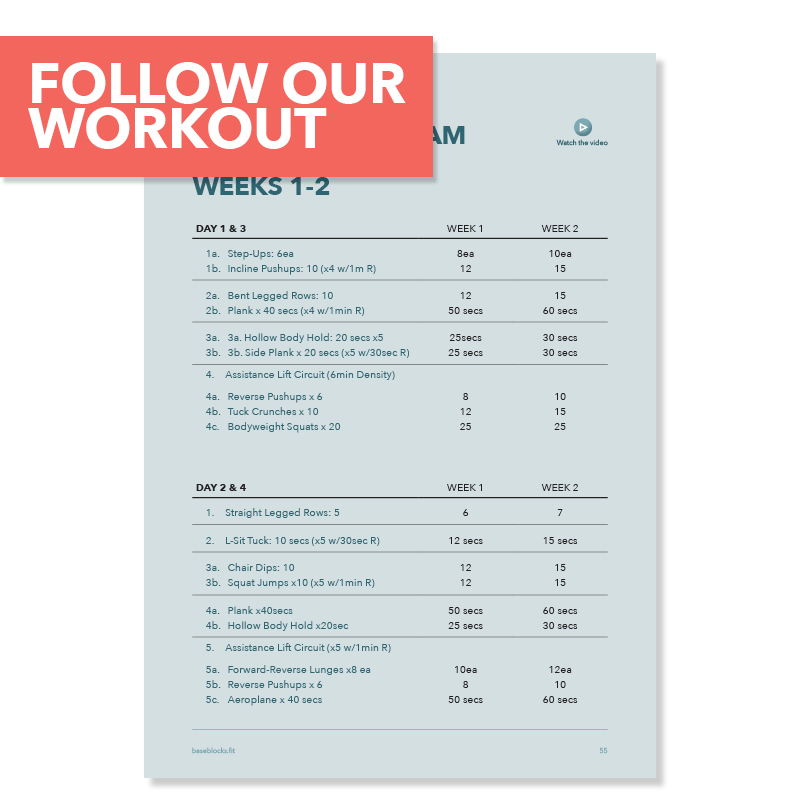 We've got you covered; beginner, intemediate and advanced programs depending on your strength level.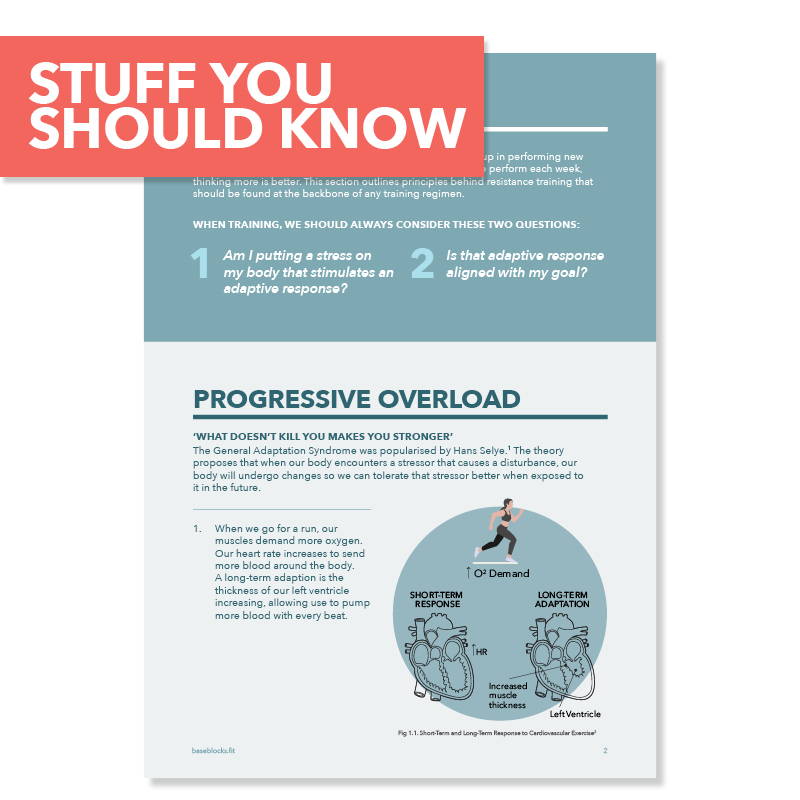 We filter out the fancy words and cover important principles of exercise science everyone should know.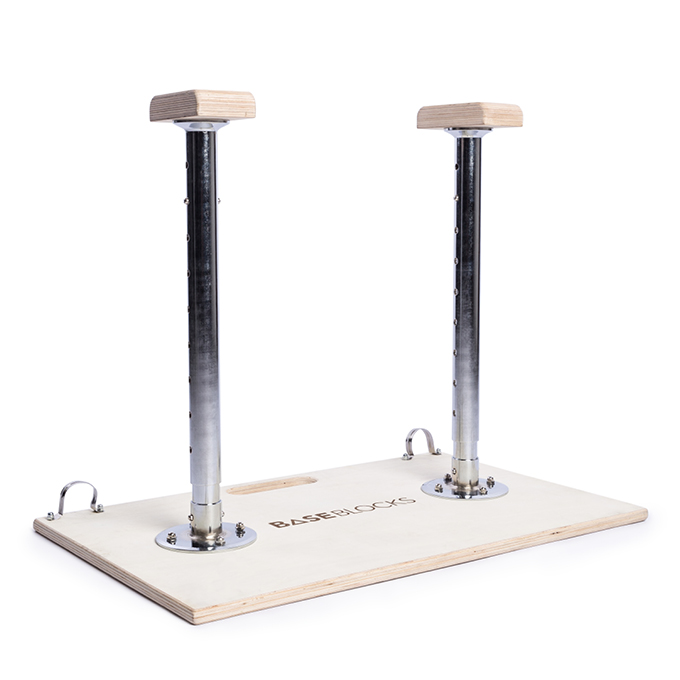 Used by fitness enthusiasts worldwide, the BaseBlocks allows users to perform bodyweight workouts anywhere. Follow our three level training system and progress from basic to advanced exercises as your strength level improves.
Made from 100% birch plywood and chrome-plated steel, the BaseBlocks is assembled with two simple clicks and slides under your bed for storage.
or 4 installments of $42.50 USD by
More info