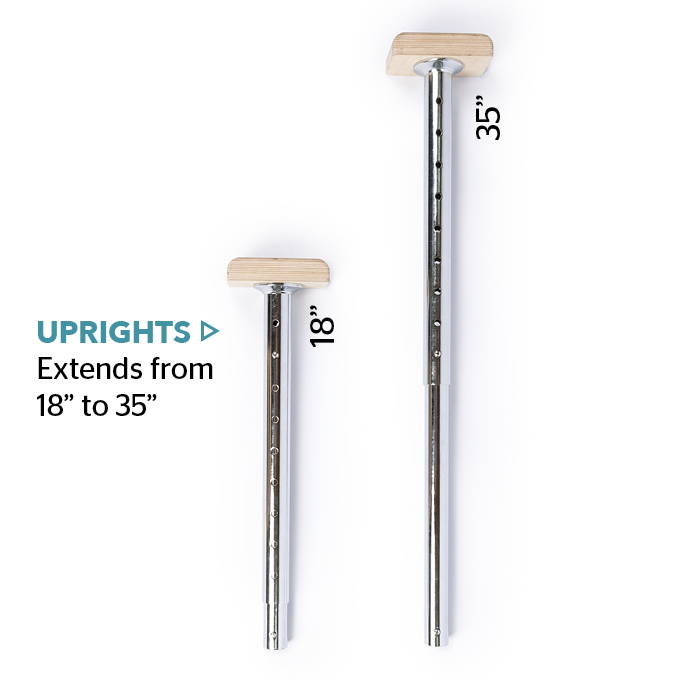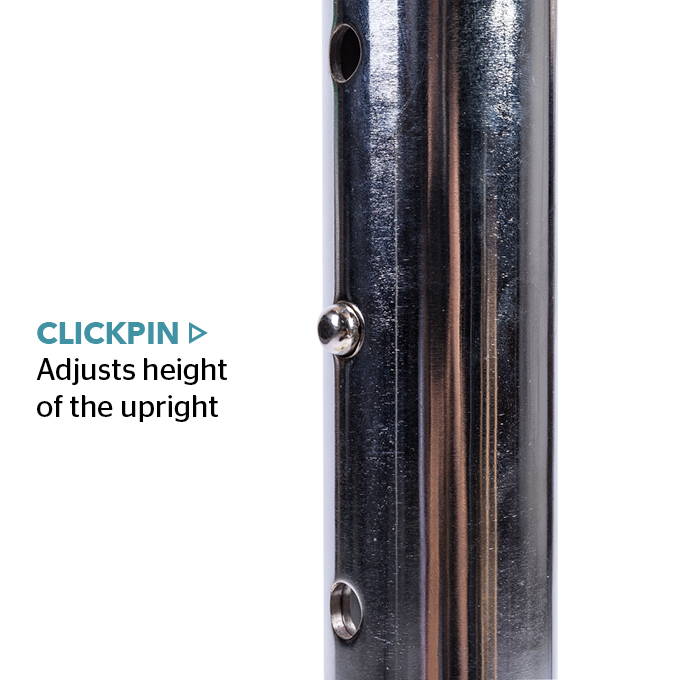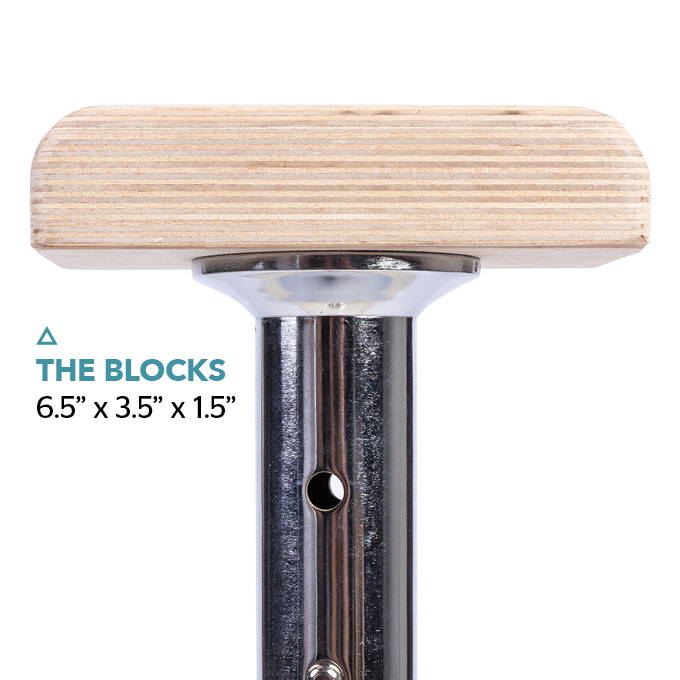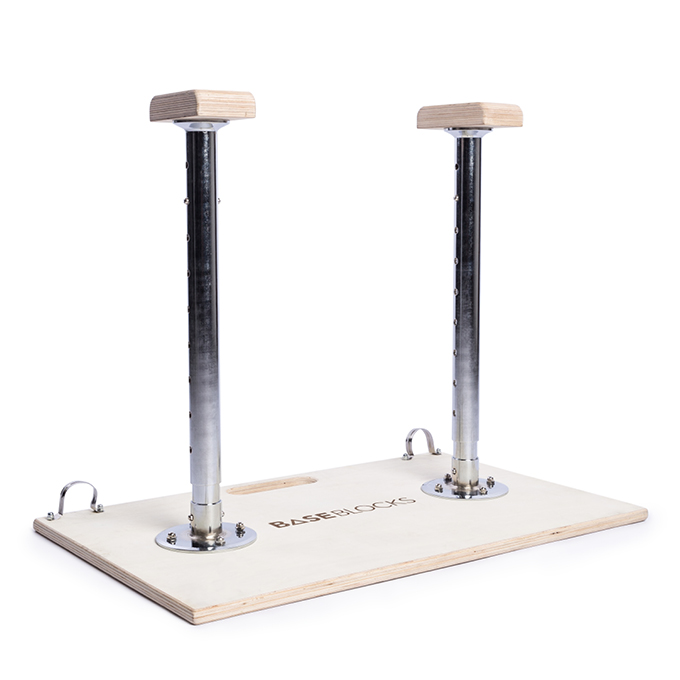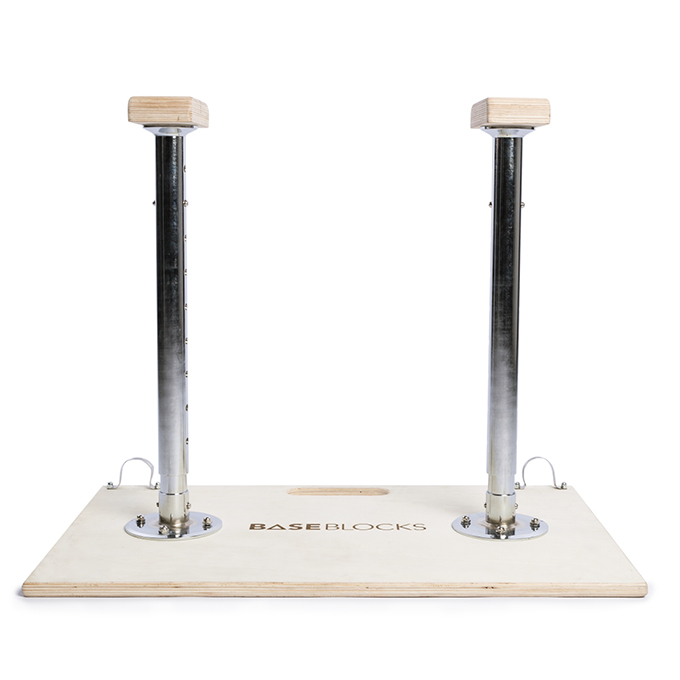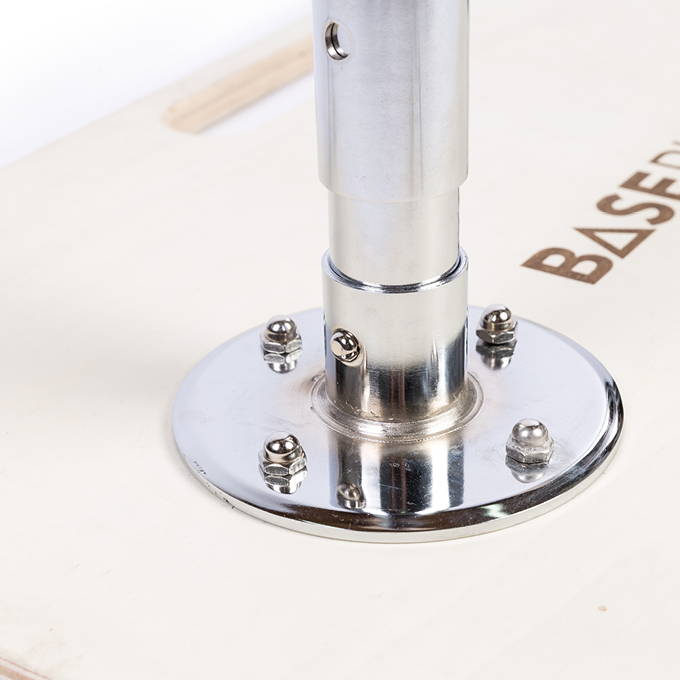 Build full-body strength using only your bodyweight. Master 5 gymnastics-inspired exercises; the dip, row, pistol, L-sit and handstand.
The BaseBlocks System
Our training program categorizes exercises as Level 1, Level 2 or Level 3. Everyone starts as a beginner, and you'll need to hit a target number of reps on specific exercises to level up. This gamified approach of 'unlocking' exercises makes the BaseBlocks suitable for all fitness levels by making the user perform exercises respective to their fitness level. Are you a beginner looking to do dips? You'll first need to hit 15 pushups.
The BaseBlocks was designed to be easy to transport to workout anywhere. Simply place the uprights through the holsters and carry the uprights to the park, beach or gym.
BaseBlocks Dimensions
BaseBlocks Base: 35" x 19"
Adjustable Uprights: 19" - 35"
The Blocks: 6.5" x 3.5" x 1.5"
Carry / Storage Dimensions: 35" x 19" x 6.5"
Product Weight: 25lbs.
DISCLAIMER
Recommended User Weight Limit: 210lbs.
Not suitable for children under 16 years old.